This summer promises a lot of growth for the caravanning industry. RVs will be the holiday vehicles of choice not only for experienced RV campers, but also for many novices. COVID is forcing us to look for new leisure activities, and after a year spent mostly indoors, it's also bringing us closer to nature.
 
Camperguru aims to be the 'Michelin Guide' to the most beautiful European camping and caravanning spots. It is a carefully curated selection of the most interesting destinations available to campers across Europe. They include small nature camps, family farms or equipped parking areas (known commonly by the German name stellplatz) in unique locations near beaches, mountain vistas or the historical centres of some of the most beautiful European cities.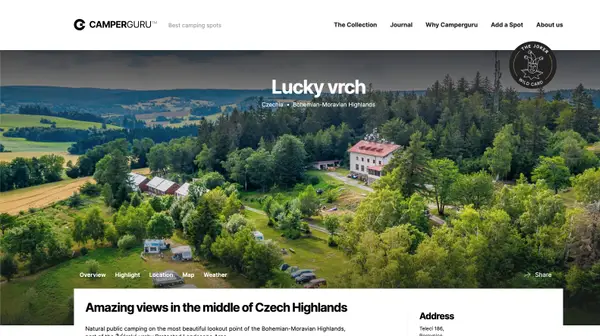 "Camperguru is something I'm really passionate about. Thanks to a team of experienced travellers, we have been able to select the best that Europe has to offer in terms of camping experiences: from yoga to endless beaches and culinary tourism. The project's aims are to inspire people to discover new places on their travels, to build a community of discerning travellers, and to facilitate stays in unique locations. We're not interested in featuring everything in the world, but to focus on the best 5% that each region has to offer," explains Víťa Válka.
 
Currently Camperguru features more than forty places across Europe, and by this summer it will include some 200 carefully selected European camping spots. So-called 'ambassadors' play an important role in the project: they are tasked with identifying sites, testing them, and describing them in words and photographs. They are experienced travellers themselves as well as skilled photographers and copywriters, and they work as paid members of the Camperguru team. The number of ambassadors is growing, and by this summer Camperguru plans to have at least ten of them.
 
Travellers can use Camperguru to find and explore some of the best camping spots and also to book them. Camperguru will receive a commission for the reservations made through the site, plus a presentation fee from places featured in the online guide. There will be no fee to travellers for accessing Camperguru services.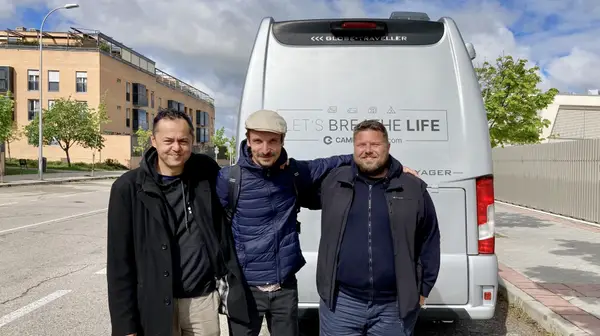 For Miton, Camperguru is the second activity in the camping sector after the company's investment in Campiri. "We see RV camping as a way to escape overcrowded popular tourist destinations and an opportunity for greater fragmentation in leisure options as well as environmental sustainability. It's important, however, to work towards a balance between demand and infrastructure. That's why we want to support projects like Campiri, which make RVs accessible to people and get them excited about caravanning, and projects that create and make available places for overnight stays. Camperguru fits the bill really well. They might be at the beginning of their journey, but already you feel like getting on the road when browsing through their guide," says Miton's CEO David Špinar.
 
Photo to download
Founders' photo: from left Alex Preukschat, Víťa Válka and Jakub Zdechovan