Imagine a virtual reality that will help improve the performance of any hockey player. All they need are special glasses and a special hockey stick to practice shooting a puck at a goal with no limitations. There's no waiting for ice time, no sparing partner needed for the perfect pass.  

Virtual reality is a buzzword with thousands of applications on paper, but so far with limited practical application. The same holds for the use of VR in the world of sports, and that's why we got excited when we first saw the Sense Arena product. "Finally", we wanted to say, after the many cumbersome VR products we had seen up to that point.
Sense Arena offers a highly realistic hockey arena setting and simulates hockey training sessions, including various practices to improve passing, shooting, interplay and hockey IQ. All this thanks to highly sophisticated software and a special hockey stick that serves as a link between virtual reality and the physical world.  

There is a lot we like about Sense Arena here at Miton – the product, the team, its global ambitions, and the possibility to expand to other sports. We have been in touch with the Sense Arena team since spring, and because the company has been successful so far, we decided to invest hundreds of thousands of Euros, earning a minority stake in the company. We believe in the company's vision, and want to support its development over the long-term.

Behind Sense Arena is a small Czech team. Sense Arena's founder Bob Tetiva and his colleagues are developing Sense Arena's interactive 3D software and also the feedback technology imbedded in the physical hockey stick, which the player holds in their hand. Links to the real world of hockey are secured, among others, by Filip Pešán, coach of the Liberec White Tigers team, who is also the company's co-owner.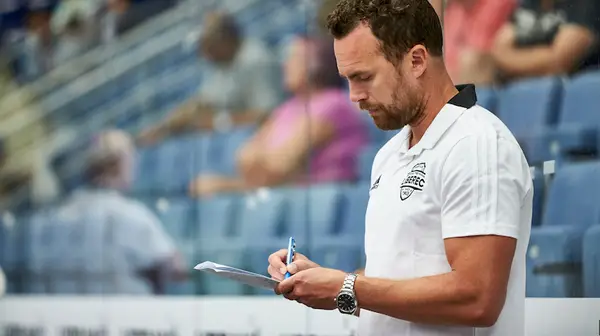 Filip Pešán also oversees the development and methodology of the VR training sessions, especially those designed for professional hockey players. "In every sport, and maybe even more so in hockey, the player's mind is what matters the most. If they react slowly, don't have a good sense of space, or a good sense of perception, they won't grow into a top player. That's why we use Sense Arena in Liberec. Thousands of reps of a particular exercise will help a player gain the requisite skill, a unique advantage of VR training," adds Filip Pešán.   

Sense Arena also impressed players from NHL's Boston Bruins, who have been boasting about training sessions in Czech virtual reality their Instagram account.